Some more information on
Resident Evil 5
has been revealed from
translated details of an interview
with the game's producer from Famitsu magazine.
"According to Takeuchi, if, after seeing the E3 trailer, you feel RE5 looks like RE4 now, you'll be left with a completely different impression following the next trailer."
Here's a collection of images from the actual magazine article: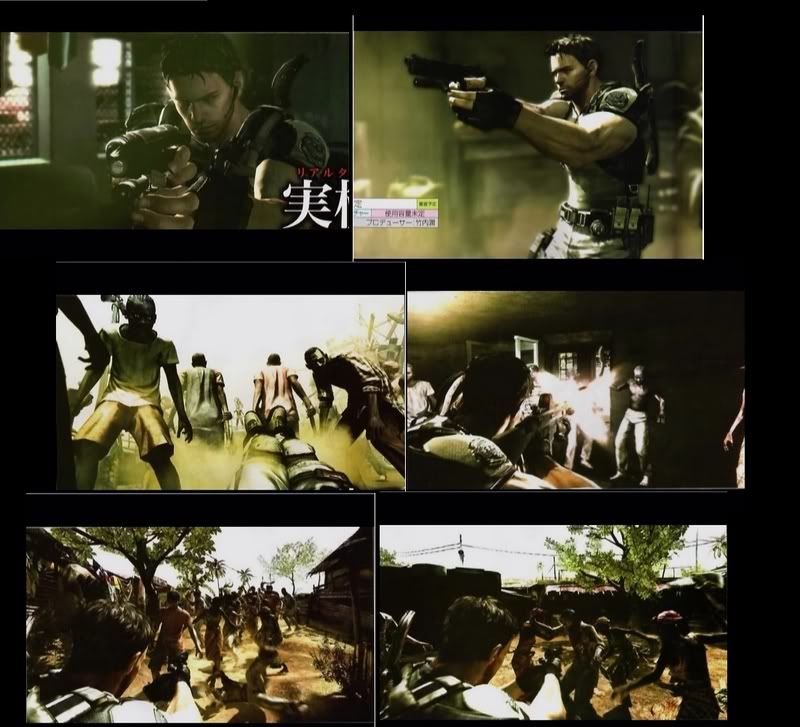 It has also been revealed that the game's release is set for 2009:
"The latest issue of Famitsu has revealed some bad news today. Capcom's Resident Evil 5 producer Jun Takeuchi had told Famitsu that Resident Evil 5 will not be making a 2008 release. He also stated that a 2010 release would be to late. So Takeuchi expected to ship Resident Evil 5 for Xbox 360 and Playstation 3 sometime in 2009."

.
thanks to

absolutezero
On a brighter note, here is a new screenshot of the certain girl discussed in the interview.
thanks to
Nickbrix
for the screenshot
Popular belief has pointed to the mystery girl being Sherry Birkin, though that has yet to be confirmed or denied.
"What's the matter? Don't you trust me?"